Intravenous Therapy
Vitamins, minerals, and other natural nutrients administered at high doses, straight to your blood stream to get you feeling superhuman in record time
IV THERAPY IN CALGARY
Intravenous (IV) Therapy in Calgary is available at the clinic of Dr. Mandy Milliquet ND. With a wide range of IV treatment options and benefits including glutathione, magnesium, and amino acids such as L-arginine, the administration of IV fluids can provide a nutrient boost to help with a variety of ailments. See my IV Therapeutic Packages & Pricing below.
WHAT IS IV THERAPY?
Intravenous (IV) therapy, otherwise known as a vitamin drip or Myers Cocktail, is the practice of injecting therapeutic substances into the blood via the venous system. Translation: we stick a needle into one of your veins and inject vitamins, minerals and other good stuff! IV vitamin therapy can be beneficial for athletes, people feeling under the weather, or anyone looking to combat stress, increase productivity, or prep for a night of partying to reduce the effects of a hangover! Read below for more information or ask your questions directly to Dr Mandy
FREQUENTLY ASKED QUESTIONS
HOW DOES IV THERAPY WORK?
In order to function optimally and help fight disease, the body NEEDS nutrients.
In order for nutrients to do their job, they must first be properly absorbed.
Absorption is key! You can eat the most nutrient-dense foods on the planet, and take the best supplements on the market, but if you are not able to breakdown, process and absorb all the good stuff from these foods, your body will not be able to perform, recover or even function at its best.
With IV therapy, we are completely bypassing the digestive system, and by doing this we are able to obtain blood levels of nutrients, that are not physiologically possible through oral supplementation, or even intramuscular injections.
WHO COULD BENEFIT FROM IV VITAMIN THERAPY?
Anyone can benefit from an IV drip of vitamins and minerals but here is a list of common conditions that may be helped by intravenous therapy:
Diabetes or weight loss issues
Digestive issues such as IBS, celiac, or gluten sensitivity/intolerance
Fibromyalgia, muscle spasms, or body numbness or tingling
Pregnancy or fertility challenges
Depression or mood issues, fatigue, stress, or migraines and headaches
Sickness such as cold and flu or allergies and asthma
Even if you aren't suffering from any of those conditions, but want a more efficient way of getting your vitamins so you don't have to worry about vitamins not being absorbed properly, forgetting to take vitamin pills or struggling to get pills down and feeling nauseous, an IV bag with vitamin infusion may be the solution for you!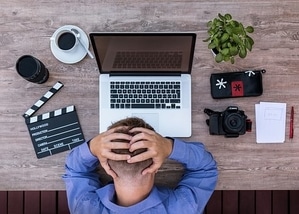 HOW MANY IV APPOINTMENTS RECOMMENDED?
The number of IV drips that are best for you depends on your specific situation and goals. One IV every seven days, for 4 consequetive weeks, is recommended to obtain optimal nutrient levels. Following these weekly treatments, one IV per month is best for general health maintenace and disease prevention.
DO I NEED A REFERRAL FROM MY FAMILY DOCTOR?
No referral is required to receive IV therapy from a licensed naturopathic doctor.
WHAT IS IN A MYERS COCKTAIL?
An Intravenous or IV drip consisting of various vitamins and minerals named after the late physician John Myers. The mix usually contains magnesium, calcium, vitamin C, and a range of B vitamins, but can also include manganese, selenium, zinc, copper, and chromium. It is used for boosting the immune system, enhancing sleep quality, fertility health, hormonal imbalance, and increasing mood and energy as well as reducing stress and allergies.
HOW WILL I FEEL AFTER THE IV VITAMIN THERAPY?
This is largely dependent on which treatment you received but in general after a Myers cocktail you will likely feel very relaxed. You should sleep quite well and wake up feeling refreshed and energized! It is recommended that you consume an additional 500mL to a litre and a meal after your IV therapy. Although it's highly unlikely you will experience any disconcerning symptoms, it's important to know how to handle them. If the needle injection site becomes red or inflamed or you have any concerning symptoms afterward give Dr Mandy a call or if it's after hours and you think it's serious call 911 or go to the nearest Emergency Room.
IS IV THERAPY COVERED BY INSURANCE?
If you have extended health care coverage, you can get up to $110 worth of your IV appointment reimbursed.
IS IV THERAPY PAINFUL?
IV therapy is not painful. A very small needle is used to assess your vein, and then is replaced with a catheter (small, bendy, plastic tube) that stays in your vein for the duration of the drip. Once the catheter is in place, you don't feel much and can sit back, relax, and enjoy some peace and quiet. If you have any questions or concerns, or if you experience any dizziness, nausea, cramps, discomfort, or breathing issues during the IV drip, Dr Mandy will be available for the entirety of the session. You are required to stay awake during the vitamin drip so that we know that you are remaining conscious.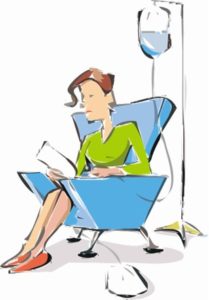 HOW LONG IS EACH APPOINTMENT?
Drips usually take 30-40 minutes, depending on the size of your vein, your hydration status, the substance being administered, and the size of the IV bag. Plan to be at the clinic for an hour and you should be safe!
WHAT ARE THE BENEFITS OF IV THERAPY?
The method of IV Therapy allows bypassing of the digestive system to result in a larger concentration of the administered IV fluid in the blood. This is beneficial when compared to the absorption of nutrients through the digestive tract where natural limitations restrict how much of the consumed nutrients make it into the bloodstream.
Dosage Control – Supplying nutrients directly to the cardiovascular system means the nutrients will be delivered to their target unhindered. This means the dosage given is the dosage received with no interference from the digestive system.
Higher Dosage Available – As the natural limitations in the body are bypassed, the dosage given can be higher than would normally be achievable with standard consumption of food or oral supplements.
Rapid effect – Food digestion is a slow process meaning the absorption of nutrients is also slow. IV therapy has the benefit of taking effect immediately as the dosage is given in one treatment.
Fast Administration – The process of IV Therapy treatment is a fast process so it doesn't take up much of your day.
Treatment Customization – Due to the large variety of nutrient options available, each treatment can be customized to the requirements of the patient thereby addressing their individual needs.
Alternative to Pills – This treatment can be used to replace the use of some pills.
WHAT CAN FIRST TIME USERS EXPECT?
You will be asked to fill out some paperwork prior to starting and we will also need to obtain a urine sample so that we can establish a baseline analysis of what your body is excreting as well as rule out some infections or other kidney conditions as causes to any symptoms you may be having. After that is complete you will proceed back to our vitamin drip lounge where you will be given a comfortable seat in your own private stall. Dr. Mandy will then take your vitals while going over the procedure and answering any questions that you may have. She will then insert a very small needle into your vein to assess and then it will be replaced with a catheter that remains in for the duration. At this point you won't feel much so you can sit back and relax or enjoy a book.
WHAT DO I NEED TO DO TO PREPARE FOR AN IV VITAMIN THERAPY APPOINTMENT?
Eat a small meal 30-60 minutes before coming in for your intravenous therapy treatment to ensure stable blood sugar levels. It is also recommended that you bring a snack in case you need to raise your blood sugar levels during the treatment.
Drink at least 4 cups of water (equal to 1 L) before your vitamin drip to maintain stable blood pressure throughout the appointment. You are also advised to bring a water bottle because you should consume an additional 2 cups of water during your IV therapy treatment.
Bring any recent blood work information with you if it is relevant, if you're not sure ask Dr Mandy or bring it just to be safe! You will also be asked for any current supplements or prescriptions that you are taking as well as any dosage changes to those.
Wear loose and comfortable clothing and try to avoid anything restricting such as tight belts and compression wear or spanx.
Do not exercise before or after your IV vitamin therapy appointment.
RESERVE YOUR APPOINTMENT TODAY